A Tory MP was too late deleting this online post, revealing a secret at the heart of his party [IMAGE]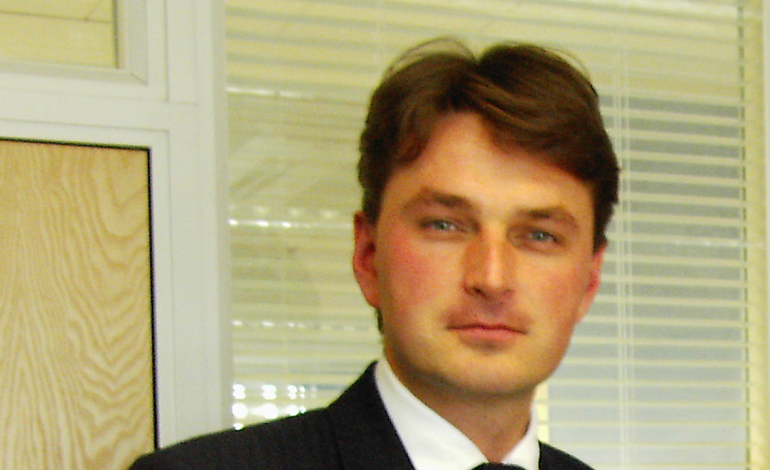 UK
Conservative MP Daniel Kawczynski was too late deleting a post on Twitter, revealing a secret at the heart of his party.
The secret
The Conservatives are prudent with national finance, while Labour spends way too much… Right? Well that's what Kawczynski himself seemed to believe when he tweeted this graph showing the national debt since 1995: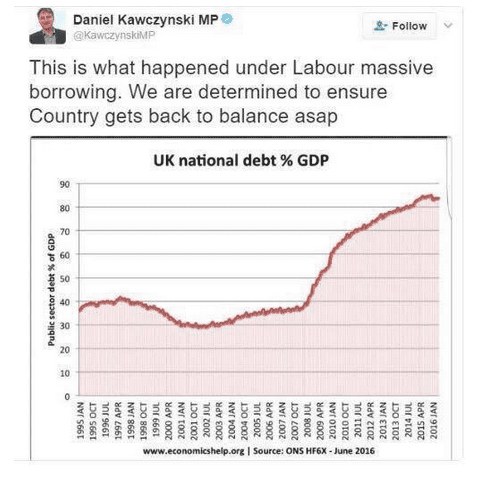 The graph shows a sharp increase in national debt after the taxpayer shouldered the financial crash for bankers in 2008. Then, the Conservatives came to power and David Cameron
assured
us:
So though this government has had to make some difficult decisions, we are making progress. We're paying down Britain's debts.
But since the Conservatives took power in 2010, there has been a steady increase in government borrowing, as the graph shows. Under six years of George Osborne, the UK national debt increased by over
£555bn
.
The secret goes back through history
The idea that the Conservatives are good with the economy and that Labour spends too much is often taken as a given. It is repeated by politicians and
amplified
by the mainstream media. Kawczynski's belief was so strong that he posted a graph of the national debt assuming it would tell such a story. Realising the reality is actually the opposite of the rhetoric, the MP for Shrewsbury and Atcham swiftly deleted the tweet.
But the graph doesn't tell the whole story. Osborne actually proportionately
increased
debt by more in five years than every Labour government in history combined.
How?!
Well, the
evidence
shows that Labour not only borrows less, but also repays more debt. Economist Richard Murphy
showed
this through data on borrowing per year from 1946/47 to 2016.
This chart shows each party's record on borrowing since WWII:

As the chart shows, the Conservatives have borrowed nearly twice as much as Labour. The party's record on repayments doesn't look too good either:

The chart shows Labour has repaid over five times as much as the Conservatives since 1946-47.
The lesson
The underlying lesson here is that cutting public spending, like Osborne did severely, can actually pile on more debt. Calculated public investment facilitates economic activity and brings greater returns in the long term.
It's no wonder Kawczynski deleted that tweet. It exposed the con at the heart of the Conservative Party.